11 Activities to Keep You Busy This Summer in Hamilton.
No time to waste, let's get right to them!
1 | Visit the Waterfalls
Notoriously known for the amount of waterfalls that Hamilton has, it should come as no surprise that this is number one on our list. With the warm weather now here, it's time to start mapping out your waterfall routes for this summer.
First time gallivanting the falls? Start with the ones below.
Webster's Falls, Tews Falls, Albion Falls, Chedoke Falls, Tiffany Falls, Sherman Falls.
Photo Cred: conservationhamilton.ca
2 | Jog, Blade, or Bike Around Bayfront Park
There's something meditative and energizing at the same time about keeping active in the warm weather, while being close to the water. This summer grab your running shoes, your roller blades or even your bike and go for a few laps around Bayfront Park.
3 | Life's a Beach
While we're not known for our beaches, we do in fact have a beach! This summer take a stroll down to Van Wagners Beach with your friends and family to enjoy a little sun and taste a different side to the city that you might not have before.
Make sure to take a pit stop at Hutch's on the Beach and Barangas on the beach for some food and entertainment!
4 | Royal Botanical Gardens
Serving as a major tourist attraction between Niagara Falls and Toronto, the RBG (Royal Botanical Gardens) consists of five garden areas to visitors: Hendrie Park, RBG Centre (which includes the Mediterranean Garden, RBG's only conservatory), The Arboretum, Laking Garden, and the David Braley and Nancy Gordon Rock Garden.
In fact, the natural lands of Royal Botanical Gardens include some of the most significant wildlife and native plant areas in Canada, just one of the many reasons to make a visit this summer.
5 | Trail 'till you Fail
Just like the waterfalls, Hamilton has an abundance of great trails that are just waiting for you to explore them! Go for a walk, run, roller blade, bike, you name it. It's a great way for you to get out there either by yourself or with your friends and experience a different side to the city that you haven't explored yet.
Here's Tourism Hamilton's list of Hamilton's Hottest Hiking Trails.
6 | Stairways to Heaven The Mountain Brow
Haven't had a walk (or run) up the Wentworth or Kenilworth stairs yet? This summer is your time.
I personally guarantee you that you'll feel like Rocky when you reach the top of the stairs and you're overlooking the mountain view. And if you don't, well at least you got a good sweat on.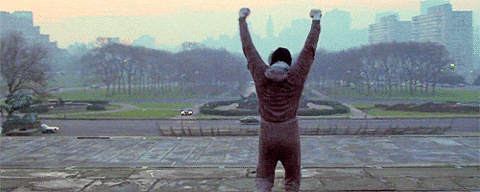 7 | Beer Diaries: Exploring the Craft Breweries
Over the past couple of years Hamilton has become a bit of a craft beer destination thanks to the likes of Collective Arts Brewing, Merit Brewing, Fairweather Brewing, Grain and Grit Beer Co., and Shawn and Ed Brewery.
Looking for an already mapped-out brewery guide? Checkout The Heart of Ontario's True Brew Path. And while you're out exploring, make sure to download the Craft Beer Passport to enjoy a $2 craft beer at each stop!
8 | Park Events and Festivals
You knew this one was coming didn't you? We are an event platform, after all.
As you might have guessed, there is a lot of great entertainment and events taking place this summer (and every summer) in Hamilton. Some notable events and festivals to keep an eye out for include: The Festival of Friends, Gore Park Summer Promenade (presented by the Dwntwn BIA), Seven Sundays in Gage Park, and  Collective Arts Brewing's Liquid Art Festival to name a few.
9 | Music Mondays
Great music exists in Hamilton, period.
In celebration of Canadian Music Week (May 7 to 14) the City and the Hamilton-Music Advisory Team have launched a new live music series every Mondays outside at City Hall at noon for the months of May and June. These performance will take place in the Forecourt outside of Hamilton's City Hall.
Music Monday will run every Monday at 12 to 1 pm from May 7 to June 25 (rain or shine).
10 | Wild Water Works
Cool off and beat the heat by spending a day at Hamilton's Wild Water Works.
Wave pool, anyone?!
11 | Sweets and Treats
There's nothing better than beating the heat (and those cravings) than giving in to something that's either cold or sweat, ideally both!
A few of my personal favourites include: Panini & Ice Cream, Chocolate on James, Henry Brown's Small Batch Ice Cream, and Amo Gelato Caffe.
---
About Brüha:
Brüha is a Canadian ticketing provider and event marketplace changing the way Event Organizers interact with their local community and manage their events. Buy and sell tickets for upcoming events using Brüha. We provide a range of services that allow anyone an everyone to easily create,manage and promote events, including Brüha Promoter.
Looking to increase awareness for your Venue, Organization, or your next Event? Head over to our website and get started today by creating your first listing.